How to overcome self-doubt and run a successful small business
Starting a small business is a big decision because its success or failure is dependent on you – and that can be scary.
Self-doubt is a natural part of enterprise, but it's important to develop good strategies to prevent it from sabotaging your potential.
So, we caught up with Joy Liu — a successful bookkeeping business owner — to see how she overcame her fears to start a thriving venture that delivers on her work-life balance goals.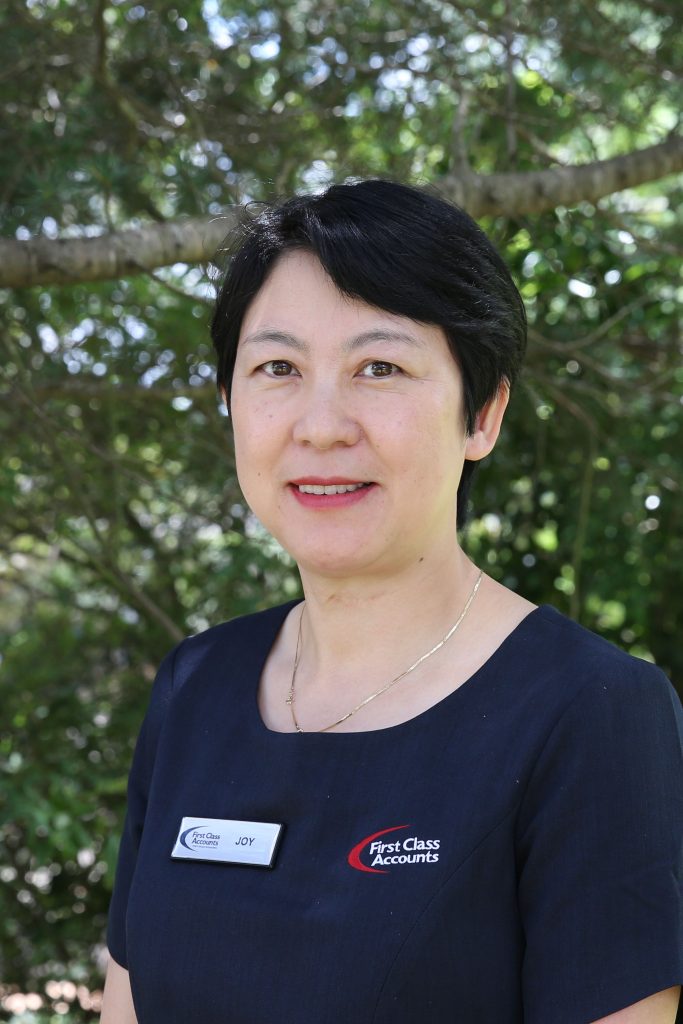 The Pulse: Could you tell us a bit about yourself?
Joy: After my studies, I held executive level accounting and financial analyst roles at three multinational companies.
In 2014 I became a full-time parent and resigned from my job at the time because it became (sadly) obvious that corporate life wasn't very family friendly.
After taking a short career break, I realised I wanted to continue working but I needed something that allowed me to use my skills and experiences, and would fit around my children.
So I decided to start my own bookkeeping franchise with First Class Accounts because they had a great culture and offered me the support I needed to build a successful business.
The Pulse: It wasn't an easy decision, right? Tell us about that.
Joy: When I was scoping out the business, many of the existing franchisees said that good communication and rapport building with clients was essential in the bookkeeping world.
This made me feel nervous because I felt my English language skills and cultural heritage would put me at a disadvantage when it came to winning clients.
My previous accounting and finance roles revolved around management reporting and analysis for big corporations, and none of them were client-facing roles.
I worried that my skill set might not fit into the small business world, or that I might not be able to understand the many facets of my client's businesses and the sectors they operated in.
The Pulse: So, what were the early days of running your business like?
Joy: They were exciting and terrifying all at once!
The first year was a very steep learning curve and I was working 24/7 trying to figure out how to run my business and service my clients' needs.
It was unbelievably stressful at times and there were days when I was pulling my hair out and wondering whether I could do everything.
The Pulse: It sounds hectic! How did you come out the other end smiling?
Joy: I drew on the strength of my colleagues and used the support resources of the franchise I was part of.
I found the face-to-face catch ups with my colleagues particularly valuable because they were willing to share their stories and it gave me a lot of comfort to know I wasn't alone.
It made me realise that tough times are a normal part of business and I shouldn't take setbacks personally.
The Pulse: How is business these days, and are you still worried about the same things you were when you started out?
Joy: Since I started, I've continued to exceed my annual budget, and have won an Emerging Franchise Award once and a Business Performance Award twice.
I'm now considering growing my business to the next level and hiring staff.
Thanks to the feedback I've received from clients, I don't worry about the things I used to.
I realise that I don't need to recite Shakespeare or be best friends with them to add value. My clients have told me that they respect me because of my high-level business knowledge, technical accounting expertise, and relentless work ethic — and this gives me a lot of confidence.
The Pulse: If you were to give would-be business owners any advice, what would it be?
Joy: I would give them five pieces of advice:
Look after yourself. I had a car accident in the first year of business because I was so distracted and stressed that I crashed into someone, so it's vital to take time for yourself.
Believe in yourself. If you trust yourself and are committed to making your business work then this belief will anchor you when things are hard.
Stay positive. I believe a winning attitude is half the battle to making it in business, and it's essential for maintaining motivation.
Play to your strengths. It's easy to see what you don't have and why it's a barrier to being successful. Instead, focus on what you do have and really use it to your advantage.
Surround yourself with good people and resources. Try to find a business mentor, and use free resources available to you. For example, many state and local government run free business workshops and networking events that can be a useful source of information and advice.