Niesh: Small business makeover leads to big opportunities
Two years ago, we reported how a student services startup won an MYOB Business Makeover. Now we return to find Niesh making the most of its new direction.

Founded by three university students in Auckland, 2016, Niesh began life with a different name and a different business model.
Speaking with Niesh chief executive James Koo, we learned just how different the original concept for the business was.
"Niesh originally started as a free printing service that we called 'Frint', because our co-founders didn't have enough money to pay for university printing," said Koo.
READ: Niesh finds its niche with business makeover
The original concept included a student lounge and café that were designed to provide the business with the revenue required to offset their free printing services. But the founders discovered the model was far from lucrative.
"We weren't a cash flow rich company and although the student lounge and café served their purpose in allowing us to offer free printing, it was far from the most aesthetic café in town."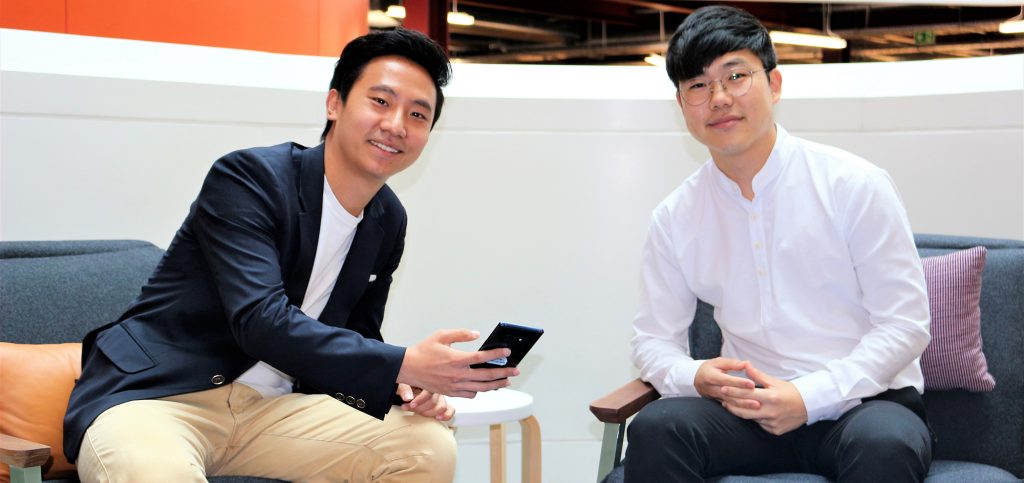 ---
Reimagining Niesh
---
Upon winning the MYOB Business Makeover in 2017, Niesh gained access not only to the ability to create the environment they wanted to see in their place of work, they also gained a new level of insight into how to accelerate their business growth.
First came a physical overhaul of the tired café and lounge.
"We received a full renovation of our student lounge and it when from an empty space with white walls and tables, to being fully decked out with blackboard walls and grassy turf floors.
"We also received a tech upgrade that allowed us to scale up our free printing software, offering students an even better user experience."
But there was even more significant change to come. Niesh found that its software was quickly becoming sought out for the range of services it could offer students beyond organising print jobs, and the founders realised there was an opportunity to grow much farther beyond their initial concept.
"When we became the fastest growing student services business in Auckland, we realised we were poised to make a much bigger impact than just free printing," said Koo.
"So we redefined our vision to build the ultimate student platform, designed to help all NZ students connect with their dreams.
"And the moment we decided on the new vision, we knew we had to launch an app we wanted to be truly accessible to all."
Soon, active users on the Niesh app were far outstripping the numbers of those using the free printing service, and the decision was made to move the business farther away from its origins.
"It was a difficult decision to say goodbye to our printing service and the student lounge, but all the data led to this being the only logical decision.
"The printing service also required a lot of manual daily maintenance and paper jam issues weren't exactly in our control, so rather than committing to two more years on the lease, we decided to commit to building one amazing product: our app."
---
Carving out the new Niesh
---
Today, Niesh has 10 full-time staff members, 20 part-time staff members including two interns and a raft of brand ambassadors.
Niesh has also built its user base up to over 44,000 NZ-based students and continue to grow under their new tech-led direction.
"Today, we're working with MYOB to help upskill students with co-hosted events, providing students with advice on how to become more employable while also finding ideal candidates to join the MYOB team."
In fact, Niesh now works with over 100 business partners to varying degrees in order to provide value to their student services platform, with MYOB being just one among many.
"This partnership and others like it allow us to create the impact to the student experience that wouldn't be able to achieve on our own.
"At the end of the day, we're just a platform that connects students to the value our partners can provide.
"Without our partners, there would be no recruiters to provide jobs, no HR experts to facilitate employment workshops, no retailers to provide student discounts, and much more besides."
---
ON: Futures in Tech (Monday, 20 May)
---
As part of its ongoing mission to support Kiwi students, Niesh is hosting the biggest youth entrepreneurship and innovation conference of 2019 during Techweek.
The vision of the conference is to inspire and empower over 2,000 young people to create a positive impact through tech and entrepreneurship. The conference will host internationally renowned speakers ranging from teen entrepreneurs to seasoned business gurus.
The finals of start-up competition 'ON: Pitch' will also take place during the event where a panel of judges and the audience will select the winning team to walk away with the $80,000 start-up package.