12 Australian brands worth celebrating
For Australia Day, we want to highlight some of our favourite Australian brands and the reasons we love them.
You know them. They are your pantry must-haves, your go-to places, your essential services and your default choices before your brain even has time to rationalise it.
Some are iconic childhood companions, while others have managed to carve a name within a short matter of time. And while a few of these brands have been bought over by foreign investors, their positive impact on the consumer market is surely undeniable.
We asked nine MYOB executives to give us the brands that give them the most feel-good vibe.
Tim Reed, CEO
I have a couple of brands. The first is Bruny Island Cheese. I love all cheese but these guys do something special! Next is GraysOnline. They give good prices, great service and things turn up on time. And finally, on Australia Day I'm likely to have a brew and there's a good chance it will come from the Little Creatures Brewery.
Follow Tim Reed on Twitter.
Simon Raik-Allen, Chief Technology Officer 
I like Atlassian. Building tools for developers is really hard yards because they are so fussy about their software, and so to see two Sydney guys doing so well in the global arena makes me really proud. This was especially the case when I was working in the US and every other software house was adopting their suite over local products. Aussie, Aussie, Aussie….
Follow Simon on Twitter.

Richard Moore, Chief Financial Officer
It has to be Vegemite for me. My wife and I are British but our kids are Aussies at heart. They love Vegemite and grew up on it. It's not only an iconic brand, but it is one which ties our family together, especially on breakfast tables.
*Although Vegemite is now owned by Kraft, it is an iconic brand enshrined in an equally iconic song by Men at Work. We think that's about as Australian as it gets.
John Moss, Chief Strategy Officer
I enjoy Carman's muesli bars. I love the fact I can get healthy snack food from an Australian small business that has grown to be a multi-national success story but has not lost sight of the recipe that drove that success – using all-natural ingredients and made in Australia.
James Scollay, General Manager, Business Division
As an enthusiastic but largely talentless DIY'er, Bunnings is a brand I've come to really depend on. I know I'll get good advice from experienced people (which has avoided many a disaster!) and the rows of shelves bulging with tools and gadgets allow me to dream DIY projects well beyond the cruel limits of my natural talent.
Andrew Birch, General Manager, Enterprise and Websites Divisions
An Aussie brand I like is Vittoria Coffee. This is an iconic brand that has been around for a long time and really forms a part of Australian modern culture. When you see the signage it makes you think of espresso machines and the potential of a great cup of coffee!
Caroline Ruddick, General Manager, Marketing
I love SEEK.  To me it represents endless opportunities for Australians, and the excitement and inspiration of a new and fresh start.  I love that it gives you the ability to not only dream of what you might want to be, but the place to seek and maybe find it.
Follow Caroline on Twitter.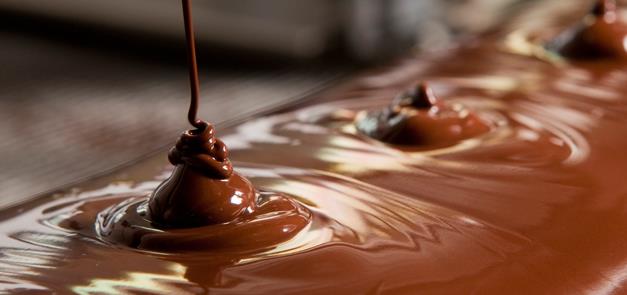 Adam Ferguson, General Manager, Accountants Division
I love wearing my RM Williams as it takes me back to my country upbringing. They are tough, long lasting, no bullshit and always welcoming just like the people I grew up with. Another brand I love is Haigh's chocolates. They melt in your mouth and have a wonderful earthiness which reminds me of the Australian culture.
Follow Adam on Twitter.
*Luxury conglomerate LVMH now owns a significant stake in RM Williams.
Ben Ross, General Manager, User Experience and Design
I like Jim's Mowing.  They are authentic, within easy reach, and deliver on their promises. On top of that, they offer a range of services that take care of your whole backyard.
Follow Ben on Twitter.  
What about you? What's your favourite Australian brand?