Beware of the Christmas pitfalls – skeleton staff vs. attracting the best employees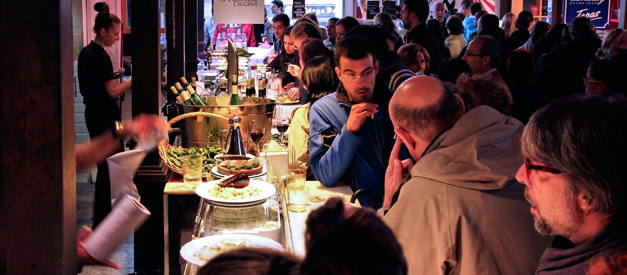 It's that time of year again – the festive season is fast approaching. Christmas and New Year celebrations take centre stage, but for small businesses with employees this could mean difficulties in recruiting or difficulties in keeping skeleton staff on.
Almost every business experiences a quieter time at some stage during the year. Some quieter times are caused by seasonality such as Christmas and New Year. However, that's not a reason to let your employees slack off. These quieter times are a great time for employees to tie up loose ends and start on jobs they have been avoiding.
As an employer, now is the time to reflect on the year that was and plan ahead for next year. Meet with your employees and discuss your future business initiatives and build on future goals. Use this time to train, plan and motivate your employees and get them excited about what's coming up to make the new year an even better one.
A great way to increase employee productivity during Christmas is to:
Provide training and encourage learning and development.
Work with your employees to plan their goals.
Work with your employees to tie up any loose ends and complete jobs that have been avoided.
If your business is open during this busy period, you may be thinking about hiring temporary employees to cover those on leave, fulfil orders, or help you manage an increase in demand. But before you go out and hire someone new, you might want to determine whether you will need additional employees during the Christmas period by asking yourself these questions:
What level of employee support do I need?
What tasks will any new employees perform?
What sort of hours will I need to meet my business needs?
If you've created a business plan, it should give you a better idea of your business needs during busy periods like Christmas. But a workforce plan could be used to determine future employment needs. A workforce plan details where you are now, where you want to be and identifies your business gaps.
Once you're set on hiring new staff, check to see whether you're compliant with your employer obligations and that is to:
Identify the employment type ie. contractor, casual, part-time, full-time
Identify the correct rate of pay and super obligations
Register of PAYG and keep your records up to date
MYOB Essentials is here to help you meet your employer obligations.
To hire the best employees, ensure you:
Develop a position description, detailing background about your business and what employees would get from working for you.
Write your job advertisement and advertise it.
Create a selection process and conduct the interviews.
Try not to rush when hiring someone for the role.
Read on for more helpful tips on hiring staff and managing your employer needs at myob.com.au/businesstips.