Start thinking social for 2012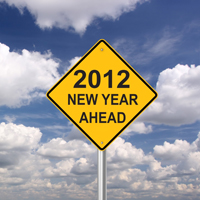 With Christmas only 30 sleeps away, many people are turning their attention to 2012 planning.  While I'll run through some tips and advice to help you manage your social media over the holiday period next week, today I want to get you thinking about 2012.
If a social strategy is not on your agenda right now it should be high on your to do list for the new year.
Social strategies take many shapes and forms. They can be internal campaigns aimed at training staff, helping them understand how and why the business can benefit from social networking.
It could be external, using content, engagement and integrated online and offline advertising to drive traffic to a landing page, your website or Facebook.
B2B campaigns use online advertising, great content and engagement tactics to create lead generation, start discussions and encourage people to experience your brand.
Or you can develop a pure play engagement strategy, thats soft, fun, and develops the social brand over a longer period of time.
Training your teams brings everyone up to speed quickly and can help identify people keen to be corporate stars and lead your campaigns.
Any marketing strategy needs to be well planned and carefully executed. You need to walk before you can run so before your business jumps in the deep end take some time to plan ahead and seek experienced advice.
Before Christmas if you do nothing else sign yourself up to Twitter and start getting used to the application, searching for key words and listening to conversations people are already having about your business or industry.
While you have some down time over the holidays, consider buying a social media book or read as many social media blogs and articles as you can.
The best thing you can do is ask questions, research and look to your local and global competitors for examples, insights and case studies.
And don't forget about The Pulse. Feel free to post questions as comments below. We're all here to help and offer as much advice as possible.
Justin Flitter | Social Media Consultant – justinflitter.co.nz